In conjunction with Relax Kids Mornington Peninsula, we are running two x 8 week Relax Kids courses in Term 4 at Lotus Chiropractic in Mount Eliza.
Relax Kids courses aim to promote better sleep, concentration, listening skills, attention span, confidence and self esteem. It teaches and supports kids to be more mindful and happy, reduce their stress and anxiety levels and manage their moods and emotions.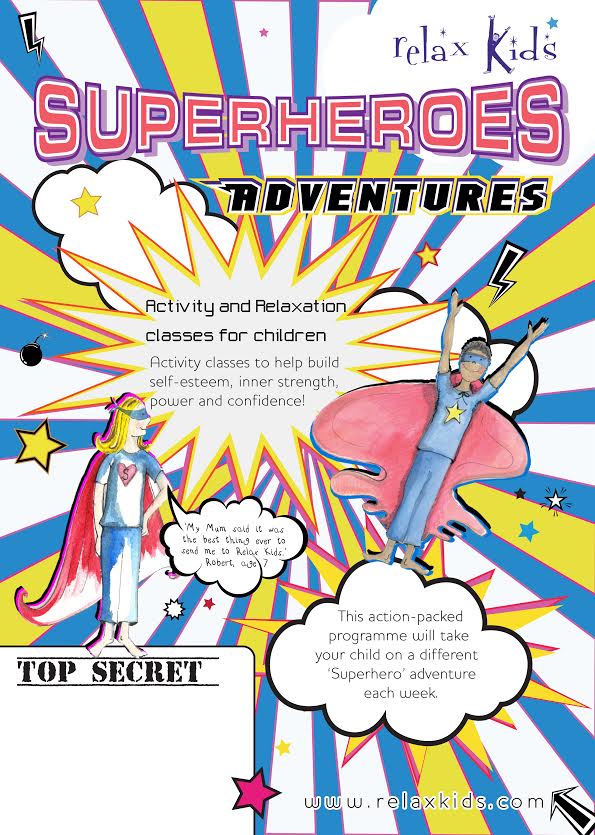 These two programs are brilliant courses that are run as group sessions to learn similar skills that are introduced in individual counselling sessions - such as positive thinking, self-esteem building, relaxation, affirmations, breathing - but in an environment that is chilled, comfy, relaxing and with peers (strengthening those social skills too!)
Also, the courses are great for kids who have already learnt some positive coping skills through individual counselling sessions, but who now may need a 'refresher' to continue practising and using them.
The courses will be held on a Tuesday afternoons. The first class is free and if your child would like to continue you can then register for the next following 7 weeks. The cost of the program is $175, this includes all materials, trinkets, worksheets, activities and journals and a whole lot of fun!
Individual parent feedback sessions are available at the end of the course, which gives you the opportunity to understand what has been learnt and to know more about how you can help your children to continue to develop these skills at home and beyond. The feedback session is also chance for you to gain some further understanding into how your child in developing and in what areas they may need more support or encouragement. Relevant SPACES tipsheets/handouts will also be provided as a pack as part of the feedback session. The parent feedback session is up to you, but is an additional cost of $20 for a 15minute session.
Amanda Kelly is a trained Relax Kids practitioner, and is a mother of two young boys. She is passionate about the skills that Relax Kids offers children, after seeing the benefits first hand that the activities have provided to her own children. Amanda is fun, young, engaging, and also down-to-earth, personable, warm, and brilliant at dealing with children of all ages.
The Courses are outlined below:
Relax Kids SUPER HERO ADVENTURES
This course is designed for 5 – 9 year olds and will start at 4pm and finish at 5pm.
The course will take your child on a different SUPER HERO adventure each week! The session will include dance and movement, drama and relaxation games, stretching, peer massage (if they feel comfortable), breathing, affirmations and mindfulness and visualisations. These classes will help build self –esteem, inner strength, power and confidence! After each session, children receive work sheets with a variety of activities to help them continue their personal work.
Chill Skills
This course is designed for 9 to 15 year olds. This class will start at 5pm and finish at 6pm.
The course has been devised to help raise self-esteem and confidence in pupils, support the development of healthy behaviour and help raise the achievement for children. Each session will incorporate relaxation techniques, positive affirmations, and visualisations, breathing exercises as well as games, massage, exercises and discussion. Topics such as positive thinking, stress management, anger management, healthy living, looking after the self and happiness will be covered. After each session, children receive work sheets with a variety of activities to help them continue their personal work. These will include mood diaries, goal sheets, vision planning, affirmations and exercises to practice at home.
You can find out more information about Relax Kids at www.relaxkids.com.
If you would like more information about the Relax Kids Mornington Peninsula courses, please feel free to contact:
Amanda Kelly
RELAX KIDS MORNINGTON PENINSULA
Email: relaxkids@student-psychology.com